Shine Brite with our Mobile
BEAUTY BARS

Individual Bar Service
Mobile Makeup Bar
Makeup Bar: $85
*add lashes for $15
*Airbrush Add-On: $30
Mobile Hair Bar
Hair Bar Curated Hair Design/Updo: $80
Blowout and Curated Hair Design: $100
Hair Bar Blowout: $55
Long Hair Add-on - $15
Hair Bar Short (above chin) $50
*Curated style is heat treated dry styling. Please have dry hair.
*For blowouts, please have clean, damp hair.
*For makeup appointments please have clean moisturized skin.
*For all appointments outside a 20 mile radius of our Dallas studio a $0.50 per mile roundtrip per artist fee will be added.
popup Beauty bar
Book your personal pOpUp Bar today! Customizable options to fit your party! Perfect for a girls night out (or in), birthday celebrations, or for smaller groups who prefer an a la carte approach to beauty. Only $150 per hour for 4-6 people.
Choose from the following options:
Glitter Glam Bar

Braid Bar

Mini-Makeover *eyes, lips, cheeks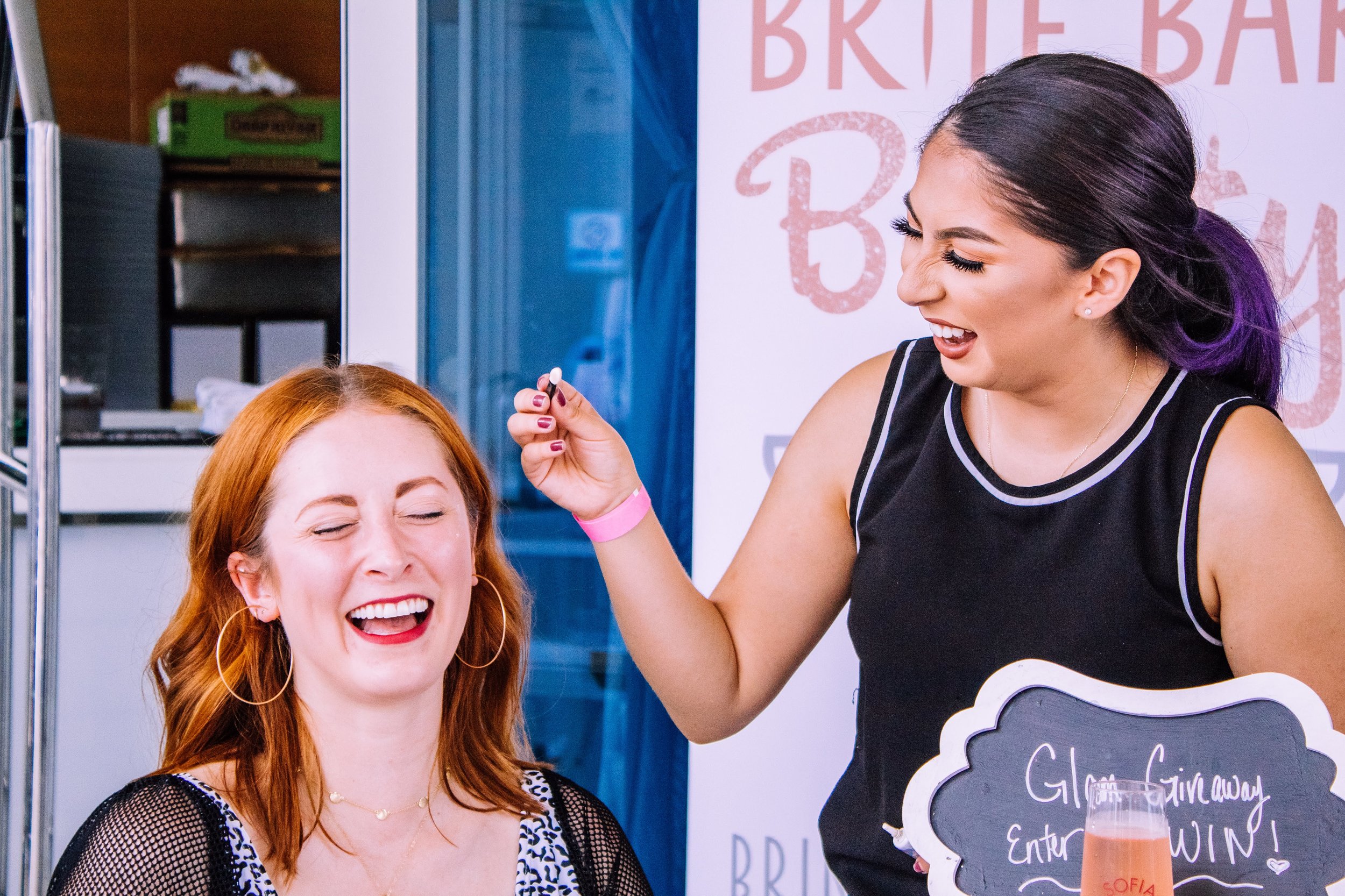 Book Your popup Beauty Bar today!
Birthday Girl Beauty Bar
Looking for something different, fun, and memorable for your little girl's birthday party or celebration? Let the professionals come to you and set up our mobile beauty bar. We offer the follow a la carte menu of services: Lip Pops-Gloss, Braid Bar, Shimmer Dusting. Personalize your offerings. $300 for 2 hours for up to 12 girls (additional time/girls can be added)
Contact us to learn more
Corporate Glam Stations
*Would you like a glam station at your next corporate pOpuP? Perfect for larger events and parties! Whether you want touch-ups or themed beauty pOpuP, Brite Bar has what you need!
Looking for our Wedding Services? Click HERE.